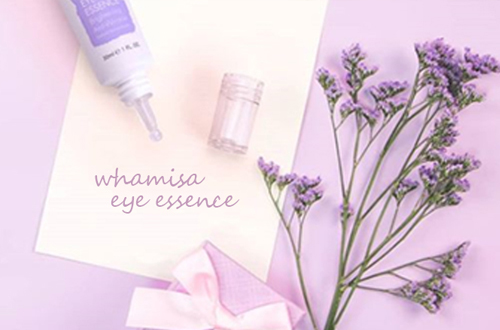 Beauty Gifts for our Beautiful Earth
Beauty Gifts for our Beautiful Earth (July Gift Guide)

Our Mother Earth needs more love! We're ever more aware of our surroundings and we're trying to do every little thing to help preserve the environment. A perfect way we can show our love for our beautiful earth is by turning to eco-friendly options when it comes to our personal care product choices. For beauty lovers out there, opting for cosmetic products that feature sustainable ingredients is like giving our Mother Earth a warm hug.

Ready to hop onto the 'green is the new black' beauty bandwagon? Then here's our earth-loving July beauty gift guide to get you started.

Whamisa Organic Flowers Eye Essence
Dealing with dark circles and puffy eyebags has always been a nerve-wracking struggle. You can blame it on stress from work or that depressing Korean drama you binge-watched last night. Fortunately, there are tons of eye care products out there to relieve us from this dilemma. An eco-friendly eye care option is Organic Flowers Eye Essence from Korean brand Whamisa. It also features organic ingredients, including Licorice Root and Murumuru Butter to brighten the eye area and improve firmness. Not only does this eye essence take good care of your eyes, its dainty floral packaging is so gift-worthy, too!

That wraps up our beauty gift guide dedicated to our beautiful earth. Isn't it wonderful to treat yourself (or a friend) with these gifts knowing that you're also giving back to Mother Earth?