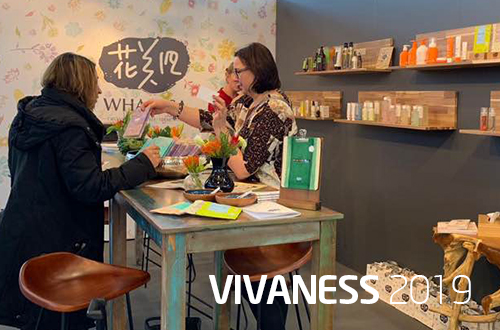 Whamisa in the VIVANESS 2019, Germany
VIVANESS – the trade fair for natural and organic cosmetics

Venue : Exhibition Centre Nuremberg / together with BIOFACH

Date : Wednesday, 13~16.02.2019

The atmosphere at VIVANESS is very special. It is an important business event, an emotional event for the natural and organic cosmetics sector, and both a get-together and an opportunity for positioning. The spectrum of products at the International Trade Fair for Natural and Organic Personal Care caters for every wish and a top-class congress rounds off the concept of the exhibition.

Whamisa Profile

We are an innovative Korean skincare brand focused on preserving the benefits of natural ingredients. Our products are organic and 100% natural. We do not use any chemicals, silicones, parabens, other artificial ingredients or purified water in our formulations. Active ingredients are carefully selected and fermented with our signature process to preserve their natural benefits and improve efficacy of our products. We are pioneers in skincare fermentation technology and developed our signature fermentation process after 10 years of dedicated research. For us, fermentation was a natural solution to address some of the major challenges for natural skincare products.